We're passionate about helping people accomplish things they never thought they could, and love seeing the self-confidence that comes with achievement. We know that health and well-being are essential for all ages, stages, and body types. At Kingwood Fitness you'll feel comfortable in your skin, while being challenged and inspired to move to the next level.
We have a full complement of cardio equipment, assisted weight machines, and free weights.
Our experienced instructors will lead you through well-rounded workouts, providing direction and support while stoking your motivation.
Our expert certified personal trainers are the answer. Your trainer will assess your fitness level, help you set challenging goals, and develop an individualized fitness program for you.
I thought Kingwood Fitness would be just another gym where I would feel like an outsider, wondering how quick I could get in and get out. But from day one I felt cared for by staff and the members, especially the ladies in the first class I attended. They were friendly and supported me as a newbie. It was great to feel like part of the family, especially being new to Texas and the area. I have found new friends and a community.
"
Very accommodating fitness and group class schedule. Sweat drenching spin classes!
Claire King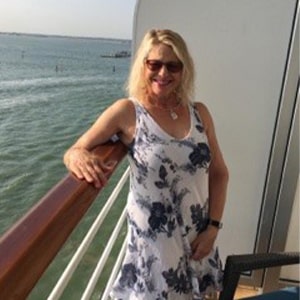 "
Most experienced personal trainers and instructors in Kingwood and probably Houston. The instructors choreograph their own routines and playlists. High energy but also mindful of all age groups. Have known most of them for 12+ years!!
Kathy Santerre
"
Many wonderful fitness instructors and employees. The fitness instructors are highly experienced, talented, and caring serving the needs of all ages.
Denise Maertens
"
Best, most experienced instructors in Kingwood. Very friendly and encouraging environment.
Wendy Pinkney
"
First gym I have ever gone to that there is no judgment. Staff is amazing and care about their clients!
Lucy Schmidt
"
I am so excited and so happy about Kingwood Fitness. An awesome answer to a prayer.
Linda Linzy
"
Personable and talented instructors. A fitness center with the true feeling of Community. Many of the staff and members have become friends and second family in Kingwood.
Volker Rathmann